Our Story
"We have been in your shoes and have designed the financing solution we wished we had."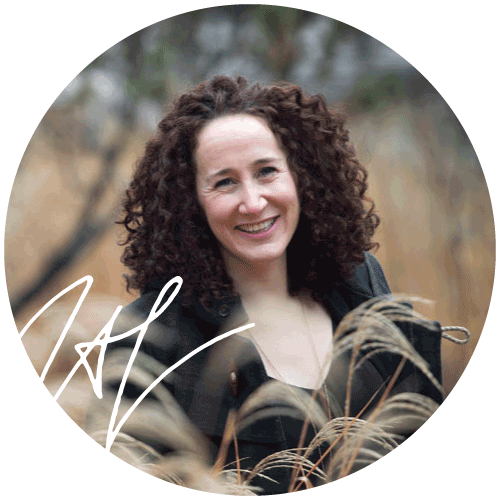 JOELLE FAULKNER
Founder & CEO
Joelle Faulkner, Area One Farms' founder & CEO, is a multi-generation Canadian farmer. The Faulkner family own and operate London Dairy Farms, London Dairy Supply, London Dairy International, ProRich Seeds, and Sequin Farms.
10 years ago, while expanding their main barn, the Faulkners had an opportunity to purchase a neighbouring farm. The problem was that they didn't want to take on any additional bank debt, but also couldn't find any partners to invest with them. Like countless Canadian farmers, the Faulkners had to pass on what they knew was a great farm expansion opportunity.
Joelle is a Rhodes Scholar and Fulbright Scholar, and obtained degrees in Engineering, Business, and Law from Western University, Oxford University, and Stanford University. Most recently, she was named as Canadian Private Equity Summit Emerging Leader, EY Entrepreneurial Winning Women, and Canada's Top 100 Most Powerful Women: Future Leaders. In her early career, Joelle worked in consulting, investment banking, and private equity.
Inspired by her experience – farming and finance – Joelle founded Area One Farms to bring a new agricultural financing solution to the market.
TEAM
Area One's team has over 75 years of private equity fund management experience and 100 years of operating farming experience.
Joelle Faulkner, Chief Executive Officer (CEO)
Joelle Faulkner is the founder and CEO of Area One Farms. Joelle sets and executes the business strategy and oversees all of Area One Farms' teams, including Administrative, Financial, Operations and Investor Relations. Joelle is a Rhodes Scholar and Fulbright Scholar, and she holds degrees in chemical engineering, business, and law. Prior to founding Area One Farms, Joelle worked at Onex, Morgan Stanley, Bain & Co., Stanford University, and Roy-L Capital.
Derrick Rolfe, Chief Financial Officer (CFO)
Derrick oversees all financial management and financial due diligence of new potential partners. Derrick assists Joelle in overseeing strategic growth opportunities and investment management. Derrick is also the owner of his personal investment company, Bridgebank Capital Limited. He was the Co-Founder and Executive Manager of Borealis Capital, Environmental R&D Capital Corp., and Penfund Partners Inc. He was also a Co-Founder and CEO of Canadian Maple Leaf Financial Corp., a TSX-listed merchant bank, has served on boards of public and private enterprises, and has operated as a restructuring officer on behalf of institutional and public shareholders.
Edward Hannah, Chief Administrative Officer (CAO)
Edward (Ed) directs all of the legal and administrative work of Area One Farms and its funds. Ed assists Joelle in developing strategic growth opportunities and overseeing internal operations and partnerships. Previously, he was a 25-year Partner at Davies LLP, practicing corporate, commercial, securities, and gaming law. He was formerly Executive Vice-President, Corporate Development and General Counsel at MI Developments (now Granite Real Estate Investment Trust). Ed has served on numerous public and private boards.
Kurt Cole, Farm Advisor
Kurt brings 30+ years of crop and cattle production experience to Area One as a Farm Advisor and Operations Manager. Prior to partnering with Area One Farms, Kurt operated 2,500 acres and managed 500 beef cows; now Kurt operates a 10,000 acre crop farm and continues to own and operate beef cattle in partnership with his wife and children. The Cole family has been operating in the area since 1958. Since starting his independent operation in 1985, Kurt has built a strong farm and become well connected through the agricultural community of East Central Alberta.
Owen McAuley, Advisor & Investment Committee Member
Owen has actively farmed for over 44 years and throughout, he worked in government: a Municipal Councilor for 11 years; part of the report card on NAFTA team for the federal Government of Canada for seven years, working in the area of agriculture with representatives from the US and Mexico to minimize border disputes; Vice-Chair of the Manitoba Debt Mediation board for 11 years; Vice-Chair of the Manitoba Farmland Ownership board for five years; served on the Saskatchewan Ethanol Development Committee; and, Vice-Chair and then Executive Member of the Keystone Agricultural Producers. Owen has also served on multiple boards including those that created the safety net for Canadian farmers and those that determined the Western Grain Transportation changes, the revisions to the Canadian Wheat Board, and the Prairie Farm Rehabilitation Administration. Furthermore, Owen served on and was Chair of the Western Agriculture Policy Institute and the Canadian Agricultural Policy Institute. He is in the Manitoba Agricultural Hall of Fame and has a University of Manitoba medal of honour.