Our Story
"We have been in your shoes and have designed the expansion partnership option we wished we had."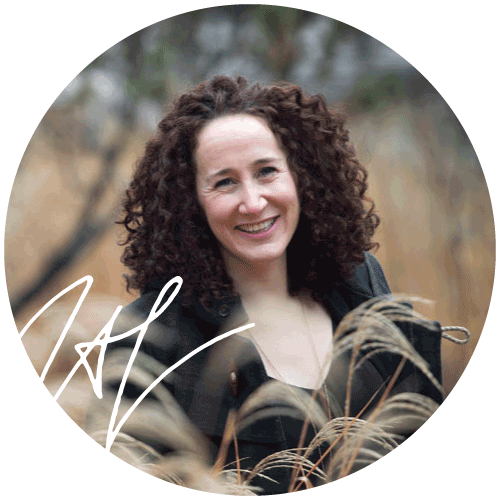 JOELLE FAULKNER
Founder & CEO
Joelle Faulkner, Area One Farms' founder & CEO, is a multi-generation Canadian farmer.
20 years ago, while the Faulkner family was expanding their main barn, the Faulkner's had an opportunity to purchase a neighbouring farm. The problem was that they didn't want to take on any additional bank debt, but also couldn't find any partners to invest with them. Like countless Canadian farmers, the Faulkner's had to pass on what they knew was a great farm expansion opportunity.
Inspired by her experience – farming and finance – Joelle founded Area One Farms to bring a new agricultural financing solution to the market. Area One Farms is an equity model. We partner with family farms and share appreciation so that they can afford to buy us out at the end of our partnership term. Our goal is to keep farmland in farmers' hands and help them grow so they can bring more children back to the farm. Not only do we believe that this model is best for farmers but also for investors, as they get farmers who bring generations of area-specific knowledge around acquisitions and operations.
Joelle is a Rhodes Scholar and Fulbright Scholar, and obtained degrees in Engineering, Business, and Law from Western University, Oxford University and Stanford University. Most recently, she was named as Canada's Top 40 Under 40, Canadian Private Equity Summit Emerging Leader, EY Entrepreneurial Winning Women and Canada's Top 100 Most Powerful Women: Future Leaders. In her early career, Joelle worked in consulting, investment banking and private equity.
Area One's team includes a strong group of people (see below) who bring great expertise in terms of operational oversight, investment management and investor relations.
INVESTMENT TEAM
The investment team is comprised of business, finance, and agriculture professionals. Led by Joelle Faulkner, CEO and Derrick Rolfe, CFO, the team works collaboratively to vet each potential farm partner and then support the farmers that we ultimately partner with.
Joelle Faulkner
Joelle Faulkner is the founder and CEO of Area One Farms. Joelle sets and executes the business and ESG strategy and oversees all of Area One Farms' teams, including Administrative, Financial, Operations and Investor Relations. Joelle is a Rhodes Scholar and Fulbright Scholar, and she holds degrees in chemical engineering, business, and law. Prior to founding Area One Farms, Joelle worked at Onex, Morgan Stanley, Bain & Co., Stanford University, and Roy-L Capital.
Derrick Rolfe
Derrick oversees all financial management and financial due diligence of new potential partners. Derrick assists Joelle in overseeing strategic growth opportunities and investment management. Derrick is also the owner of his personal investment company, Bridgebank Capital Limited. He was the Co-Founder and Executive Manager of Borealis Capital, Environmental R&D Capital Corp., and Penfund Partners Inc. He was also a Co-Founder and CEO of Canadian Maple Leaf Financial Corp., a TSX-listed merchant bank, has served on boards of public and private enterprises, and has operated as a restructuring officer on behalf of institutional and public shareholders.
Lars Rogers
Lars is the Director of Partnership at Area One Farms. Lars leads the due diligence process of new farm partners and manages on-farm operations. Lars is a part-time farmer and joined Area One after 40 years of agricultural banking experience at CIBC in Saskatchewan, Alberta and British Columbia. Most recently, he was the Director of Commercial & Agriculture Banking. Lars is a Certified Financial Planner and has worked with agricultural leaders and played a significant role in the development and growth of various farms. Lars also serves on various committees, most notably the Westerner Exposition Association, United Way of Central Alberta, and 2019 Canada Winter Games.
Owen McAuley
Owen has actively farmed for over 44 years and throughout, he worked in government: a Municipal Councilor for 11 years; part of the report card on NAFTA team for the federal Government of Canada for seven years, working in the area of agriculture with representatives from the US and Mexico to minimize border disputes; Vice-Chair of the Manitoba Debt Mediation board for 11 years; Vice-Chair of the Manitoba Farmland Ownership board for five years; served on the Saskatchewan Ethanol Development Committee; and, Vice-Chair and then Executive Member of the Keystone Agricultural Producers. Owen has also served on multiple boards including those that created the safety net for Canadian farmers and those that determined the Western Grain Transportation changes, the revisions to the Canadian Wheat Board, and the Prairie Farm Rehabilitation Administration. Furthermore, Owen served on and was Chair of the Western Agriculture Policy Institute and the Canadian Agricultural Policy Institute. He is in the Manitoba Agricultural Hall of Fame and has a University of Manitoba medal of honour.
Mason Ballek
In his role as Analyst, Mason supports the management team with due diligence of new farm partners and the investment pipeline. Mason has a Bachelor of Commerce in Accounting from the University of Saskatchewan and has passed the educational requirements for his CPA designation. Prior to joining Area One Farms, Mason was a Senior Accountant at MNP on the Agriculture team. Mason was born and raised on a grain farm in central Saskatchewan.
Dave Barkley
In his role as agronomist and partner relationship builder, Dave supports current partners and looks for new opportunities to partner with tomorrow's ag leaders in land acquisition. A certified crop advisor for 23 years, Dave was a founder/owner of Agripartners crop centre limited, a Guelph agriculture grad, is a director in his local OSCIA club, and has farmed on his family's farm his entire life.
BUSINESS DEVELOPMENT TEAM
The Business Development Team is led by Ed Hannah, CAO and is jointly responsible for Investor Relations. The team serves to communicate directly with current and potential investors to provide information, accordingly.

Edward (Ed) Hannah
Ed directs all of the legal and administrative work of Area One Farms and its funds. Ed assists Joelle in developing strategic growth opportunities and overseeing internal operations and partnerships. Previously, he was a 25-year Partner at Davies LLP, practicing corporate, commercial, securities, and gaming law. He was formerly Executive Vice-President, Corporate Development and General Counsel at MI Developments (now Granite Real Estate Investment Trust). Ed has served on numerous public and private boards.
Graham Shannon
Graham provides strategic support in reviewing and advancing land development opportunities for the fund. Graham is a Chartered Professional Accountant, Chartered Accountant and Chartered Business Valuator and previously acted as Co-founder and President of a property development and home building company in Eastern Ontario where he built over 600 homes. Graham has served on numerous Municipal Council committees related to Planning and Infrastructure policy over the past 20 years.
Tracey Casely
Tracey has over 10 years of experience in Executive administration roles and a history in agriculture. Prior to joining Area One Farms, Tracey worked at FutureAg Inc, where she reported directly to management. Tracey holds a diploma in Computer Accounting.
OPERATIONS TEAM
The Operations Team has over 70 years of accounting and operations experience. The team is responsible for managing the financials for each farm partnership and the Funds that Area One Farms manages.

Patricia Ho
Patricia is a Member of Chartered Professional Accountants of Canada. Patricia has over 17 years of experience in senior accounting positions. Prior to joining Area One Farms, Patricia worked for In-Common Laboratories, Avante Logixx and H. H. Angus & Associates as Senior Accountant and Controller.
Gustavo Schuch
Gustavo has over 20 years of management accounting experience in manufacturing and service industries. Prior to joining Area One Farms, Gustavo worked for Telefonica, Alstom Transport, Kluber Lubrication, and Petrobras as Senior Financial Analyst and Plant Controller. Gustavo holds a bachelor's degree in Business Administration and a Master's in Production Engineering.
Joanne Brown
Joanne brings over 35 years of accounts payable experience. Prior to joining Area One Farms, she worked at her previous company for 25 years, where she developed a wealth of knowledge and gained hands-on experience in her field.
Johnny Deng
Johnny holds a diploma in Accounting & Finance as well as a Mutual Fund License, and is actively pursuing his CPA designation. Prior to joining Area One Farms, Johnny worked in customer client-facing roles within the finance industry. Additionally, while pursuing his secondary and post-secondary education, Johnny worked in various customer service and administrative positions.
Daniel Eapen
Daniel has a bachelor of Arts & Science with a major in Economics from Queens University, and is currently working towards completing his CPA designation. Prior to joining Area One Farms, Daniel has worked in Scotiabank and Dynacare in their finance departments, and has 4 years of experience working in a variety of accounting and operations roles.